FINRA Arbitration Attorney, Craig Zafis
Over 30 Years as a FINRA Attorney and Securities Regulation Defense Attorney
Zafis Law provides experienced and effective legal counsel for matters of Securities Fraud/Regulatory Defense, SEC/FINRA investigations and securities arbitration matters. Craig Zafis has defended firms and advisers under a variety of circumstances during his more than 35 years of practice.
As a securities regulation defense attorney, his unique experience on both sides of the legal spectrum give him the knowledge and keen legal insight to fully understand and exploit all nuances of this growing field of law. If you are a Firm or an Advisor facing regulatory inquiry or formal proceeding, FINRA Attorney, Craig Zafis will help you achieve the absolute best possible outcome for your situation.
Testimonials
As a client for nearly a quarter century, I am happy to say Craig Zafis exemplifies the best qualities of a steadfast and trustworthy counsel. Craig is a logical and analytical thinker, who readily finds creative and reasonable solutions to clients' problems.
Over the years, I have worked with a good number of attorneys. Some with high integrity, others especially hardworking, some personable and others driven by results. Craig brings all of these traits to every matter.
I have worked with Craig for about 4 years now. His greatest assets for our firm have been his creativity, insightfulness and openness to innovative ideas. Craig is a plain-talker who is able to unravel complex problems into simple and direct explanations, leading to excellent resolutions. Craig Zafis is a dedicated professional who consistently demonstrates his caring and ethical responsibilities.
Over the years I've worked with many attorneys and have to say that what stands out about Craig is his work ethic, character and dedication to his client. He works tirelessly to negotiate the best outcome for his client, he is honest, straightforward and trustworthy and he genuinely cares about his clients professionally and personally.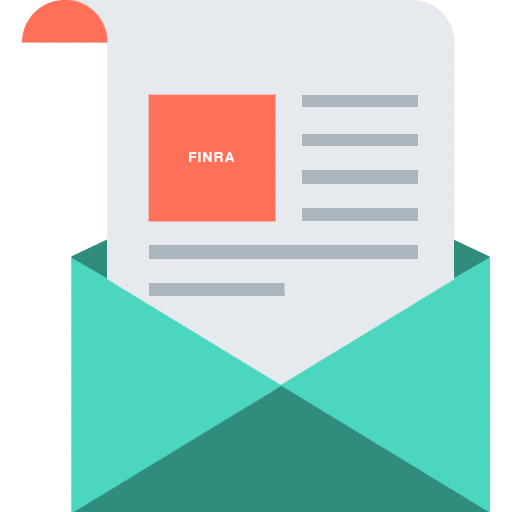 Need a No Action Letter From a FINRA Attorney?
If you have received FINRA notification about any type of inquiry, investigation, and or proceedings against you, you WILL need an experienced representative on your side. The SEC, FINRA, state securities regulators and professional organizations like the Certified Financial Planners (CFP) Board are increasingly becoming more aggressive in their regulatory oversight.
The firm has successfully assisted financial advisers and firms in obtaining "No Action" letters from FINRA and several state regulators for allegations, if proven, would have resulted in severe sanctions. For those matters not so easily resolved, the firm has a keen understanding of the applicable sanction guidelines and have negotiated settlements of regulatory investigations which have kept firms and advisers in business. When facing any type of regulatory investigation or inquiry against you, your first course of action should be to consult with a knowledgeable and experienced FINRA Attorney such as Craig Zafis.
Need Help With U4, U5 or 3070 Disclosures?
Mr. Zafis has experience in industry related employment and reporting issues such as U-4, U-5 and 3070 disclosures as well as litigation related to:
When given the opportunity, he has facilitated brokers' transition to a new firm without litigation.