About Craig Zafis, FINRA Arbitration Attorney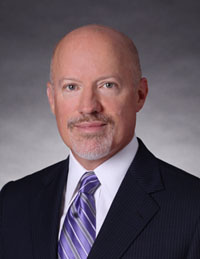 The firm principal, Craig Zafis, has over 30 years experience and is a former partner in a 40 attorney multistate law firm. He is licensed in California, Texas and Indiana and several United States District Courts around the country. He has successfully prosecuted securities class actions and acted as outside counsel to both the Federal Deposit Insurance Corporation and the Resolution Trust Association. He has argued before the Ninth Circuit Court of Appeals, the Bankruptcy Appellate Panel and the Fourth District Court of Appeals and has appeared in federal courts in California, Texas, Nevada, Colorado and New Jersey.
In the area of securities, Mr. Zafis has represented investors as well as broker-dealers and registered representatives before the National Association of Securities Dealers, the Financial Industry Regulatory Authority, the New York Stock Exchange, the Pacific Stock Exchange and the National Futures Association. He has advised registered representatives, independent advisers and firms in regulatory inquiries concerning subjects including outside business activities selling away, the sale of equity indexed annuities to seniors, suitability, unauthorized trading and discretionary trading, fraud detection and prevention at the Firm level, failure to disclose referral fees, the alleged alteration of customer documents, questions about required disclosures by registered representatives and the timing of those disclosures and disputes concerning U-4 amendments and U-5 terminations.
A Little More About Me
The office of R. Craig Zafis, APC is located in San Diego, California and provides experienced legal representation for a reasonable fee to individuals and businesses of all size, including financial advisers from large and small broker-dealers and financial advisory firms.
A sample of satisfied and representative clients have provided testimonials for Craig Zafis, here.
FINRA Attorney Education
MacMurray College, Jacksonville, Illinois 1977
B.S. Degree with majors in Business and History
Western State University College of Law of San Diego 1980
J.D. Degree, Law Review
FINRA Arbitration Attorney Bar Admissions
Indiana 1980, California 1983, Texas 199_
United States District Court for the Southern District of California
United States District Court for the Central District of California
United States District Court for the Northern District of California
United States District Court for the Northern District of Texas
United States District Court for the Southern District of Nevada
United States District Court for Colorado
United States Court of Appeal for the 9th Circuit